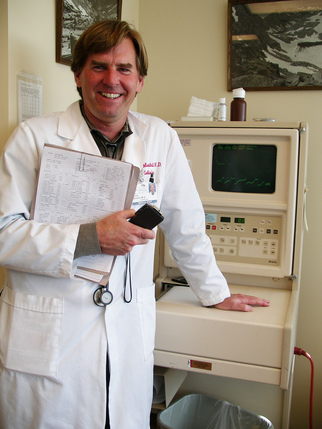 For organizations


interested in applying for funding to support cancer detection


---
Information for Grant ApplicationsGeneral Application Information
Proposals will be due by December 31 of each year.
The Foundation will acknowledge receipt of your proposal and will request additional information if necessary.
The Foundation provides notice immediately upon final disposition.
Eligibility Requirements
Any health care provider or research facility supporting cancer detection.
No proposal from an organization previously funded by the Foundation will be considered unless a full and timely report of expenditure of the previous grant has been submitted.
General Exclusions
The Foundation does not directly support grants to:
individuals seeking assistance for cancer screening (this assistance is through grant money received from health care providers)

religious organizations for religious purposes
cover operating expenses

cover bad debts

directly or indirectly support candidates for political office or to influence legislation
pay for equipment
Grant Proposal Guidelines
Grants are accepted to support organizations involved in
cancer detection/screening

research currently in clinical trials related to cancer detection

Breast Cancer (Mammogram and clinical breast exam)

Cervical Cancer (pap test and pelvic exam)

Colorectal Cancer (Fecal Occult Blood Test or Fecal Immunochemical Test; colonoscopy)

Bladder and prostate

Skin

Other forms of screening are subject to review and approval

I. Proposal Outline
A. Clinical
The purpose for this funding is to subsidize individual screenings for early cancer detection. Please provide a proposal that includes the following:
Organizational information (name, contact information, history, mission, location, staffing, funding)
For a one-year period, estimate the number of clients and the amount needed to cover cancer screenings for these clients. The intent is that this money will provide assistance clients are those that either have no health insurance or have a high deductible policy and are not eligible for other state or federal programs.
If the money received is not adequate and supplemental funds are needed during the year an additional proposal may be submitted after a report has been submitted as outlined below. A supplemental proposal may be submitted quarterly: March 30; June 30 or September 30.

Reporting Requirements
Identification code of client and date of screening

Type of cancer screening

Outcome of screening

Follow-up if screening was positive

B. Project
A project could include research that would further the cause of early detection. Project proposals should Include the following in the proposal:
Summary of Project
Organizational information (name, contact information, history, mission, location, staffing, funding)
Statement of need or problem
Goals and Objectives
Narrative description of project
Evaluation Methodology
Project Budget (detailed, showing total, amount raised, amount requested). If the full amount requested is not received how will the remainder be raised?
Future Funding. If applicable, how do you plan to fund this project in subsequent years?

If the organization has an idea for an innovative project that is something other than research, a summary of the project should be sent to the foundation for review by the Board of Trustees. If approved, a request will be made to submit a full proposal.
II. Support Information to be Enclosed for Organizational Applicants
List of Board and Officers

Financial Information (Current organizational operating budget and most recent audited financial statement).
Applications should be signed by both the Executive Director and the Board President.
If the Foundation requests additional information, failure to submit such within 30 days will result in removal of the proposal from the review process.
For additional information or guidance in preparing the application, please contact Theresa Henn, 307-751-1089.
Please direct all correspondence and original proposal packets to:Whedon Cancer Detection Foundation
Post Office Box 683
Sheridan, WY 82801-0846
coordinator@whedoncancer.org